The 14th Factory hits Downtown LA with 3 acres of art
A cloud of deadly rakes, hanging tip-down from the ceiling; an exact replica of the 2001: A Space Odyssey set; a cherry-red Ferrari spinning out of control and exploding in a million pieces.
These are just a few of the interconnected installations that make up The 14th Factory, a monumental multiple-media art installation that spans fourteen different rooms inside a 3 acre warehouse in Downtown Los Angeles.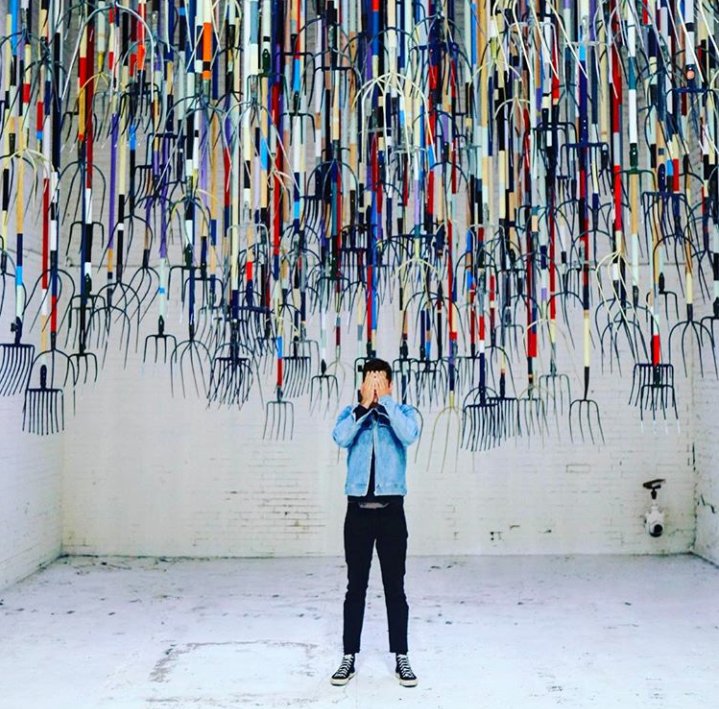 (Source: Charlier Carver/Instagram, 14th Factory)
Dreamed up by Hong Kong-based British artist Simon Birch and 16 interdisciplinary artists, the space focuses on meaningful art experiences with an emphasis on social responsibility.
"It's art, but it's beyond a museum and beyond art because it's an experience for the audience very much like Alice falling pretty much into a contemporary art wonderland," Birch told the LA Times.
You wander through the building from room to room spread over 3 acres in an enormous collection of antique warehouses and you kind of see what is essentially a metaphor for life — a journey that takes you through gardens, across dark landscapes and intimate cinema spaces, clean white galleries and you see a story, a visual immersive adventure."
(Source: Design-Milk.com, Simon Birch)
Not content with that alone, over the next several weeks, the 14th Factory will be filming a documentary like no other – with help from our very own Rich Lee.
It will create art from the experience of art, filming the viewer on a journey through each interlinked space, capturing the interaction between expression and impression.